Striking Portrait 'Solitude' Wins International Portrait Photo of the Year
The International Portrait Photographer of the Year 2021 has announced its winners across multiple categories with top honors going to Australian photographer Forough Yavari for her incredible image titled "Solitude."
The competition is in its debut year and follows a similar philosophy to the organization's eight-year strong International Landscape Photographer of the Year Awards. The competition requires that all entries have been shot within the last year.
Editor's Note: Warning, some images below may be considered NSFW.
"Our judging process has been developed over several decades of competition experience. Once the first round of judging is completed, we have a score for each entry out of 300, expressed as a percentage. We then take the top 10 scoring entries from each of the four categories and ask the judges to confirm their choice of 1st, 2nd and 3rd," the competition writes, explaining how photos are judged. "When the initial score out of 100 is given, the judges are scoring against a standard of excellence, but when it comes to the final top 10, they are comparing the entries against each other and so this is an important part of a fair process. And finally, the four category winners are presented and the judges choose the overall International Portrait Photographer of the Year."
Yavari — an already accomplished award-winning portrait and fine art photographer based in Brisbane, Australia — took multiple categories in this year's competition which has a shared prize pool of $10,000. The overall first prize is $3000, each category's first prize is awarded $1000 and each category's second and third place received $500 and $250 respectively. There are therefore three winners in four categories: The Portrait Story, The Family Sitting, The Environmental Portrait, and The Character Study.
In addition to winning the top overall photo of the competition, "Solitude" also won "The Portrait Story" category, while Yavari also took second place in that category as well as second place in "The Character Study" category.
Below are all the other winning photos in each of the remaining categories.
Character Study
"A young Suri boy paints his face with white clay, surrounded by Suri women decorating their hands with bronze bracelets. Suri tribe in the Omo Valley. Ethiopia maintains important symbols of tribal identity, such as face and body painting. The shapes and colors convey a strong bond and meaning amongst them."
"Referring to the speech "I Have a Dream", a public speech that was delivered by American civil rights activist Martin Luther King Jr. during the march on Washington for Freedom on August 28, 1963, in which he called for an end to racism."
Environmental Portraiture
"Workers appear to be wearing large golden wigs as they carry a heavy bundle of jute fiber. Their bodies are enveloped with the heavy natural fibers, with only their faces visible as they each carry around 50kg of jute on their shoulders."
Family Sitting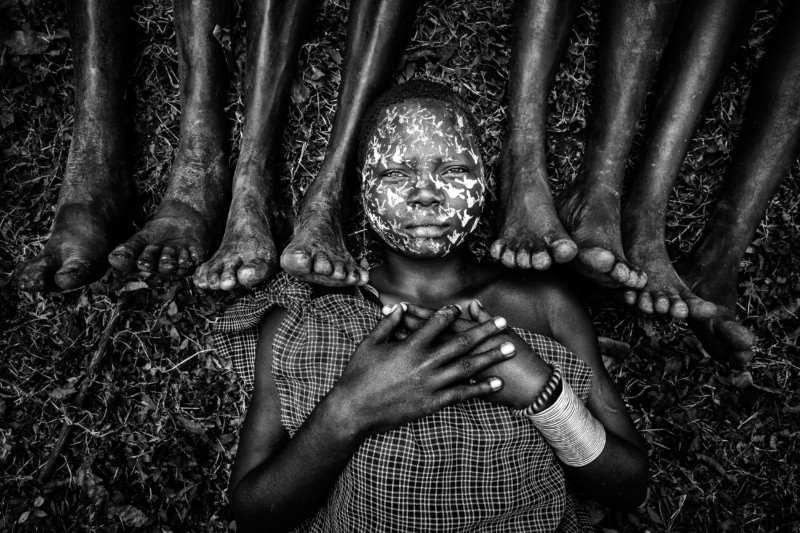 "She is 25 years old, not yet married, and still guarded by her family. She is still waiting for her husband. A man in the Suri Tribe can only marry a girl when he has sixty cattle which are presented to the girl's family as the price of marriage."
"I took this picture when I was in Ethiopia to visit the Suri tribe who have lived in the Ethio-Sudan border area for many generations. This picture shows the whole family of their clan in their habitat."
Portrait Story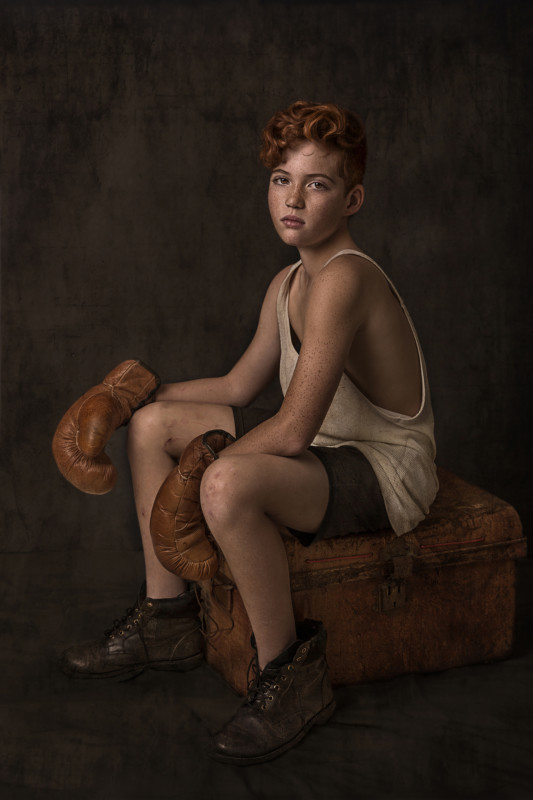 ---
The organization says that while there are the above winners, there are 101 total photos that the judges considered to be worthy of recognition. Those photos along with the above winners can be seen in a hard-cover book that has been printed by Momento Pro. A digital copy can be seen here and a published version will be available to order on the organization's website.
---
Image credits: Header image by Forough Yavari. All photos individually credited and provided courtesy of The International Portrait Photographer of the Year 2021.