How to Plan a Successful Street Photography Trip on a Budget
Interest in street photography might also be accompanied by the desire to travel farther afield, which often doesn't come cheap. However, there are ways to plan a successful and safe street photography trip on a budget.
For those who are lucky to live in cosmopolitan areas already, street photography might come at a mere cost of a cheap bus ticket or metro ride and a cup of coffee. However, there are plenty of photographers who live in rural areas or small towns and daydream about the iconic street shots they have seen from all around the world.
There should be no shame attached to the admission that money is an important factor for photographic trips, whether you work full time and use photography as a hobby or if it's a passion of yours that you want to expand on and become successful at.
As a genre, unfortunately, street photography pays next to nothing — unless you have made a name among your peers and earn money from print or book sales and education — which is why a strict budget for a trip may be especially important. Money aside, you'll also want to make your trip a photographic success, which of course translates into something slightly different for each one of us.
Start Nationally
For the adventurous soul, it might feel like a regression or unfortunate compromise to even consider a trip within the borders of their current country. For example, if you live in the United Kingdom but are fascinated with the combination of futurism and tradition that is often found in street photography from places like Japan, you might struggle to consider your own country as an equally inspiring destination.
However, cities around you should not be discounted, especially during periods of restricted international travel. Instead of waiting for your desired destinations to allow entry, it is worth taking a look at what is actually accessible to you now. This also makes for a good return to photography in public spaces after numerous lockdowns and restrictions.
Seeing the country where you live through a fresh perspective can elevate your street portfolio. The behaviors of strangers, as well as the local culture and way of life, are something you are likely already familiar with, so all you need to do is blend in the background and create work that inspires you.
The beauty of this strategy is that much of the time, your financial burden is just a cheap return ticket, be it bus or train, or you can even use your own car. The pressure to book a hotel is removed unless you plan to stay out shooting for more than a day. If you travel lightly, you can even bring your own refreshments and just enjoy a cup of coffee while you take a break and watch the city life go by.
Also, if you travel during off-peak times, travel within your own country can be even less expensive. This means you will want to arrive just after the morning rush hour and return in the late evening to avoid rush hours. This also gives you long enough to explore your city of choice throughout the day or even capture the crowds coming and going.
Plan Short Trips with Maximum Return
When it comes to international travel — especially if the air journey is only a few hours and not a full day — short trips can be more beneficial than long ones. Similar to weekend getaways, short trips that can be strategically planned during off-peak tourism seasons to reduce travel expenses are bound to keep you more alert and engaged.
The few days you have planned for your trip will keep you on your toes and force you to make the most of the time. Simple things like getting up early to hit the streets will keep you energized throughout because you know that the time you have left on this trip is precious.
If you plan a short trip — one that might be between two to four days — make sure that you pick your flight time carefully and plan accordingly. If you arrive early in the morning, you will need to carry your belongings until you can check in to a hotel but it also means that you can immediately dive into street photography. In this case, consider available luggage storage to keep your items safe throughout the day while also keeping your own movement light with just the necessities.
The closer a chosen luggage storage facility is to a central point — such as a train station, airport, or central tourism spots — the more expensive it tends to be. Make sure to research storage options that are affordable but might be a longer walk away from the city center.
If you arrive late at night, it's important to research the transit options available to you. Ideally, join a local Facebook group to ask for advice or get in touch directly with someone who you know lives there, especially if you don't speak the local language.
Speaking from personal experience, my friend and I have had situations where our planned train journey from the connecting station had to be abandoned because that particular night the train wasn't running, contrary to what we thought we had researched. This meant that we had to try and find a taxi but none were serving the train station during such late hours.
We managed to download a local taxi app, however, though the language barrier meant that it took us a long time to find it and our fare was three times more than what we had anticipated.
Equally, ensure that your hotel, hostel, or Airbnb, is aware of your late arrival. Smaller hotels might not have a front desk that is open throughout the night, even if you have a room booked. Again speaking from a personal experience, this happened to me once in Berlin. Luckily, after vigorous knocking and ringing, a sleepy-looking receptionist let us in.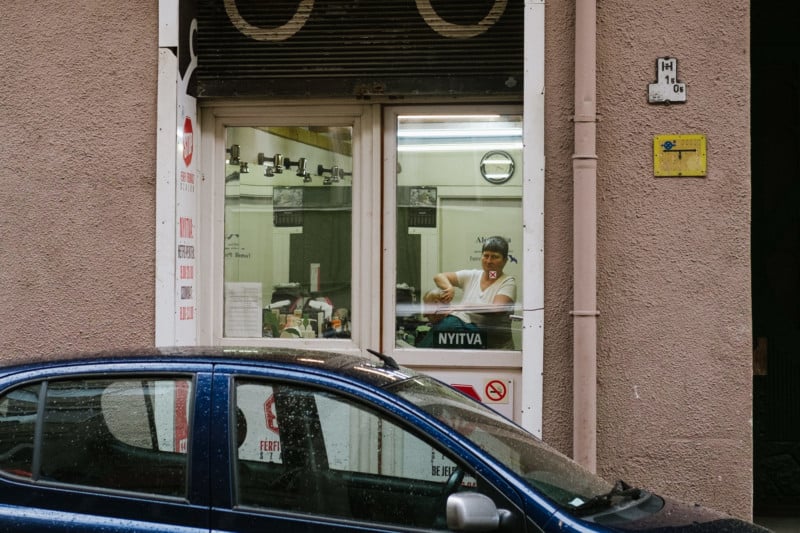 Obviously, the later you arrive, the less time you'll be able to spend shooting on the first day, with the additional cost of another night spent at your accommodation. However, if you struggle to focus and need a rest after a day of international travel, this can be a good option to make you feel invigorated and ready to tackle the first full day soon as you wake up.
Also, it's always helpful to either print out or screenshot important directions, maps, and travel itineraries or download an offline map. This way, if you fail to connect to the Internet, you have all the information on hand to navigate yourself or to ask a local for any assistance.
Strategicly Plan Accommodations
It's always tempting to go for a hotel right in the heart of a city but it can be a costly expense, especially if you visit tourist hotspots like Venice. Instead, consider accommodation that may be farther away but still provides easy access to your desired photo location via public transportation.
For example, when I visited Venice with a friend, we booked an Airbnb that was close to a train station that leads directly into Venice. Even when considering the additional train fare on top of accommodations it was still cheaper than booking a hotel right in the center of the city.
We also made sure that a larger grocery store was nearby so we don't need to pay the more expensive prices small shops tend to have. The train journey was just around half an hour each way, which didn't take much time away from us each day.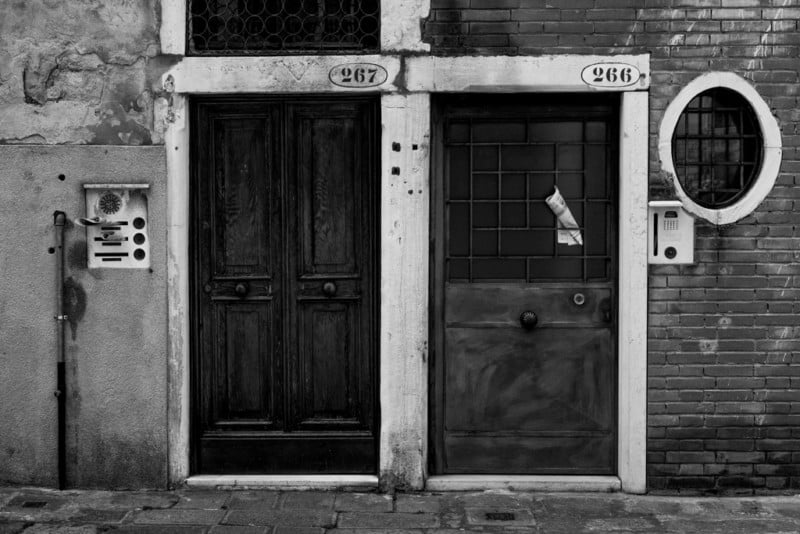 If you book accommodation that is further away from tourist locations — especially if it is an Airbnb hosted by a local — you can get a better feel for the way of life in that particular country. You will get to see "regular" neighborhoods and undoubtedly visit shops and cafes that locals go to, which gives a different sense of the area, people, and culture. If you step away from what is presented to you as the tourist must-see places, you get to experience more of what life is actually like in your chosen destination country.
A general openness to embracing new opportunities and directions throughout your trip can lead you to experience more than what is visible beyond the surface. For example, if you allow yourself to connect with the people you meet along the way, you may be shown or introduced to something that you wouldn't have discovered all on your own. Using the knowledge of locals combined with your own research can provide you a chance to capture a diverse portfolio of images.
Plan, But Not Too Much
Street photography in its essence is spontaneous, transient to a certain extent, and requires observation of surroundings wherever you are. You can't easily plan specific shots but you can give yourself a direction of themes you want to explore or key locations you want to visit. Doing so can make the trip more manageable and enjoyable and it still leaves you with the option to react to anything else that you notice along the way.
A simple plan to reach a particular location later in the day gives you a direction, both figuratively and literally. Just a loose structure of the day ensures that you know which way you need to head and the distance you are prepared to cover either on foot or using public transport.
Equally, if you're on a strict budget, you can research locations of grocery stores if you want to get a cheap bite to eat or simply bring your own that you can prepare at your chosen accommodation.
Don't overwhelm yourself with too many locations or a strict schedule because this is a street photography trip, not a family holiday. Simply enjoy the fact that you get to photograph this unfamiliar city and be flexible to explore little streets and corners along the way. You will be surprised at the things you can find or the people you can meet unexpectedly!
---
Image credits: All photos by Anete Lusina.